Our Cultural Aspiration
We dare

In our industry, it's inevitable that we're continuously daring. If we don't reinvent and find new innovative ways, we'll get outrunned by our competitors. This is important on a group level as well as on an individual.

We get it done

"Att foodora" has become a common verb in Sweden which makes us a game changer!

We're equally pink

We believe that innovation is forced by different minds coming together!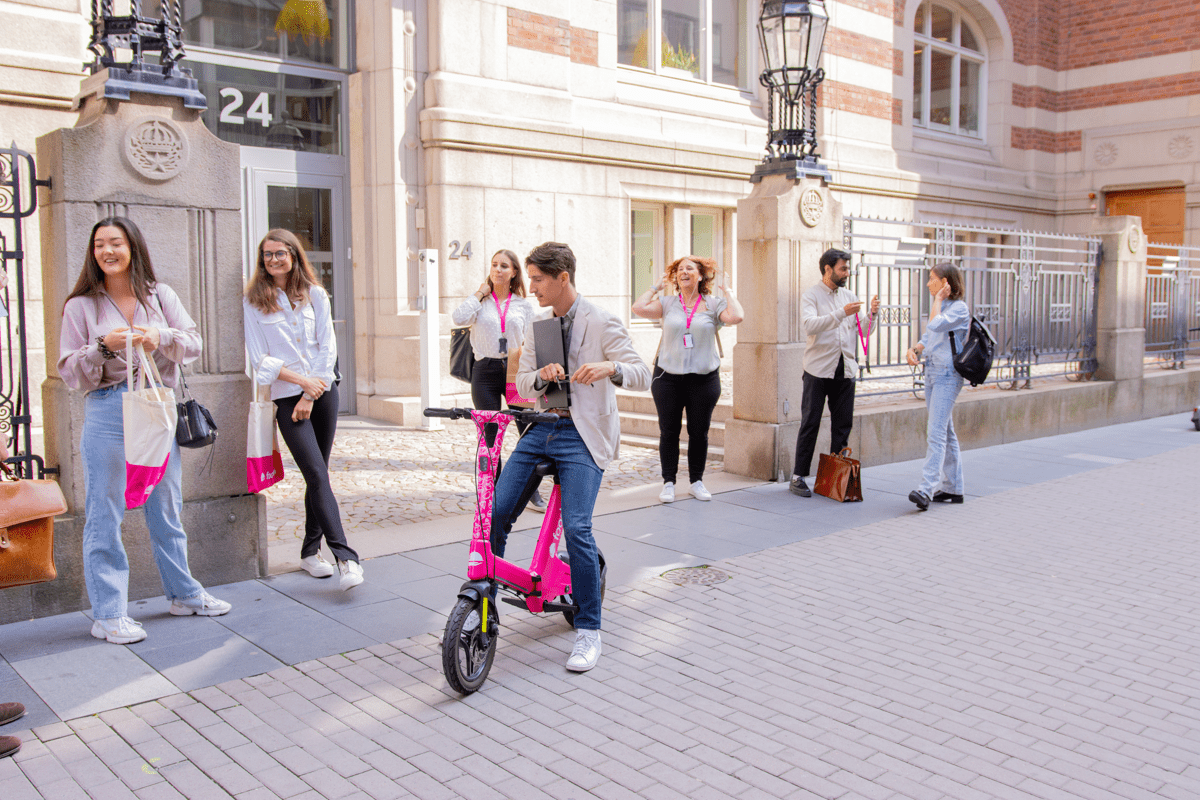 Despite how much we grow, how successful we are and how well-known our brand is, the warmth and the consideration for each other should always remain the same. This is our cultural aspiration and it will be the essence of our pink identity.
Our cultural aspiration will guide us whenever we need to make decisions. It will educate our customers and partners in what we are and what we stand for. It will support our leaders in order to develop and engage us as employees to reach our full potential. Furthermore, it will help us attract and recruit new foodorians and ensure cultural addition.
Our cultural aspiration is built on three pillars, our core values, that will help concretize what we're aiming for: We dare, We get it done & We're equally pink. These values will be known by heart by each and every foodorian.