Business Development
·
Stockholm
Data Analyst
foodora is in constant growth and is always focusing on developing our business and industry alike. We are now looking for someone who loves to deep dive into large sets of data and create tangible analysis and actionable insights out of them. You most probably have a strong business acumen and have the ability to see the bigger picture. You are strong at visualizing how your day-by-day analytics can contribute and benefit the business and move us forward as a company. You will be a big part in fortifying us as a future-proof business. If you see yourself as a part of this journey, come join the quick commerce revolution at foodora as our next Data Analyst!
WHAT YOU WILL (BUT NOT ONLY) DO
Extract, analyze and visualize complex data to understand customer behavior.

Deliver actionable insights to improve the customer/partner experience and to identify commercial opportunities.

Perform cluster analysis of customer data to identify patterns, build cohorts and develop market segments.

Build action-oriented dashboards that enable different teams to make data-driven decisions.

Knowledgeable about the latest analytics methods and trends.

Effectively communicate insights and recommendations to stakeholders.
WHO YOU ARE
Structured - You can create structure even in the most un-structured environment

Analytical - You base your decisions on data and is used to back your arguments with strong analyses

Independent - You take full ownership for your work by taking your own initiatives and making sure they move forward, forward and forward!

Communicative - Your communication skills will be key in this role

Prioritization ability - A lot is happening at foodora all the time, this will challenge your ability to prioritize, which we hope that you really enjoy!
QUALIFICATIONS
You have a university degree where the education has included some quantitative elements like economics, engineering or mathematics.

You have a few years of experience working as an analyst or in a similar role.

You have previous experience with relational databases (e.g. SQL) and it is meritorious if you have worked with BigQuery

You have the skills and experience of visualizing large quantities of data and it is meritorious if you have experience with Tableau and/or Power BI.

You communicate fluently in English both verbally and in writing. It will be considered a plus if you speak Swedish as well.
Our selection process is continuous and the ad may close before the recruitment process is completed, if we've moved forward to the screening or interview phase.
Our recruitment process will include the following:
💡 Psychometric tests via Alva Labs - We use science-based methodology.
💻 Digital HR interview - Let's get to know each other a bit better!
💼 Case interview - Do your magic and meet us face to face.
💌 Reference check - Almost there!
✔️ Background check - Final step before we'll become colleagues.
WHO WE ARE
We're foodorians, a driven and happy gang of food lovers eager to create the LMD* service of the future! Our core values help concretize what we're aiming for: We dare, We get it done & We're equally pink. We're people from all backgrounds, with different experiences, opinions and ideas. This is something we value highly, since we fully believe that diversity is what builds our culture and success.
Success is fun, but let's be clear: it cannot happen at the expense of sustainability. Since January 2020 we're a carbon neutral business and we hope to lead the way for sustainability within our industry - from supplying 100% electrical transportation to promoting more environmentally friendly food choices. Please check out our Instagram, foodorapeople.se, to see what's going on right now.
*LMD = Last Mile Delivery. That, and many other nerdy abbreviations, is something you'll learn when you start. ;)
BENEFITS
Wellness allowance.

Employee discount at foodora (woho!).

Occupational pension, incl. premium exemption insurance, accident insurance and life insurance.

Great deals at Benify.

Awesome AW's and (pink) parties.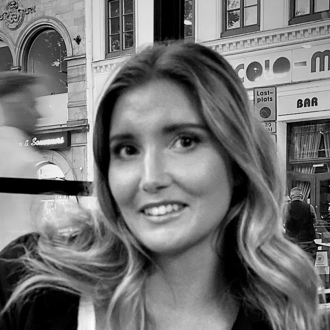 Our Cultural Aspiration
Since the beginning, foodora dared to challenge this industry we're in, and today we still continue to dare. Even through a pandemic, we chose to press the gas pedal rather than slowing down.
A few years ago we fusioned three companies into one, knowing that there would be a risk of losing customers. We dared to do it because we had such a strong belief that it would be a success. However, that success would never have been possible without highly engaged and solution oriented employees, committed team work or an innovative and realistically optimistic mindset.
We had to maintain a prestigeless attitude and take advantage of each others strengths, experiences and skills. This made it possible for us to create something unique together: Generation Pink! A generation filled with foodorians, who we believe are the only ones that will make us keep winning each race and realize our mission: We will always be there for you, our customers, our partners, and each other!
Business Development
·
Stockholm
Data Analyst
Loading application form
Already working at Foodora AB?
Let's recruit together and find your next colleague.