Finance
·
Stockholm
·
Hybrid Remote
Junior Accountant - foodora market
Ligger det i din natur att se till att siffror och belopp är perfekta och korrekta?
Brinner du för att jobba med ekonomi och har en god förståelse för sambandet och skillnaden mellan debet och kredit?
Är du intresserad av att lära dig hur reskontraprocessen hänger ihop och påverkar resten av redovisningsprocessen? Då är du ett steg närmare att bli vår nya team medlem och efterlängtade Junior Accountant. Du har nog inte missat att foodora inte bara levererar mat från din favoritrestaurang, utan även matvaror till din dörr. Nu har du möjligheten att vara en del av denna snabba och spännande resa tillsammans med oss.
Låter det intressant? Tveka inte att skicka in din ansökan direkt!
VAD DU KOMMER (MEN INTE UTESLUTANDE) ATT GÖRA
Ditt primära ansvar kommer vara leverantörsreskontra, där du kommer kontrollera och kontera omkostnadsfakturor för alla våra företag. Du kommer även arbeta med ordermatchning för alla våra 24 butiker.

Du kommer att stötta ditt team med allt från att hantera dagliga administrativa uppgifter såsom post och e-post, samt andra adhoc-uppgifter.

Vara behjälplig under månadsbokslut och stötta dina kollegor i arbetet med balansavstämningar för AP-relaterade konton och delta i månads- och årsbokslut.

Vara ansvarig för att hålla vår partner- och leverantörsinformation uppdaterad.
VEM DU ÄR
Can-do attityd - Din motivation kommer inifrån och du vill alltid prestera så bra som möjligt.

Noggrann - Du är uppmärksam på detaljer och ser till att ditt arbete alltid utförs med högsta kvalitet.

Flexibel - Vi jobbar i en miljö med högt tempo, visst kan du hantera det?

Lagspelare - Du jobbar bra i team och viktigast av allt - du trivs och strävar efter bra samarbeten!
Startdatum: Omgående
Vår rekryteringsprocess kommer innehålla följande:
💡 Psykometriska tester via Alva Labs - Vi använder vetenskapsbaserad metod.
💻 Digital HR-intervju - Låt oss lära känna varandra lite bättre!
💼 Case-intervju - Gör din magi och träffa oss ansikte mot ansikte.
💌 Referenskontroll - Nästan där!
✔️ Bakgrundskontroll - Sista steget innan vi blir kollegor.
VILKA VI ÄR
Vi är foodorians, ett drivet och glatt gäng av matälskare som är hungriga på att skapa framtidens LMD* tjänst! Våra kärnvärden hjälper oss nå dit vi vill: We dare, We get it done & We're equally pink. Vi är människor från olika bakgrunder med olika erfarenheter, åsikter och idéer. Detta är en självklarhet för oss, då vi helt och fullt tror att mångfald är grunden till vår kultur och framgång.
Framgång är kul, men låt oss vara på det klara: det kan inte hända på bekostnad av hållbarhet. Sedan januari 2020 är vi koldioxidneutrala och vi hoppas kunna leda vägen för hållbarhet inom vår bransch. Allt från att ta fram fler elfordon till våra leveranser till att lyfta fler miljömässiga alternativ på vår vår plattform. Kolla gärna in vår Instagram foodorapeople.se för att se vad som händer hos oss just nu.
*LMD = Last Mile Delivery. Den här, och många andra nördiga förkortningar, får du lära dig när du börjar hos oss. ;)
FÖRMÅNER
Friskvårdsbidrag.

Personalrabatt på foodora (woho!).

Tjänstepension, inkl. premiebefrielseförsäkring samt olycksfalls- och livsförsäkring.

Grymma deals hos Benify.

Roliga AWs och (rosa) fester.
Team

Locations

Stockholm

Remote status

Hybrid Remote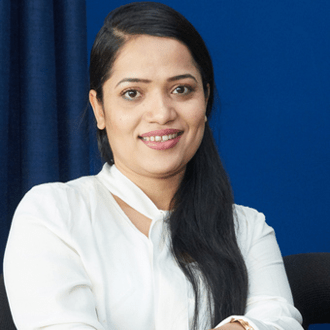 Our Cultural Aspiration
Since the beginning, foodora dared to challenge this industry we're in, and today we still continue to dare. Even through a pandemic, we chose to press the gas pedal rather than slowing down.
A few years ago we fusioned three companies into one, knowing that there would be a risk of losing customers. We dared to do it because we had such a strong belief that it would be a success. However, that success would never have been possible without highly engaged and solution oriented employees, committed team work or an innovative and realistically optimistic mindset.
We had to maintain a prestigeless attitude and take advantage of each others strengths, experiences and skills. This made it possible for us to create something unique together: Generation Pink! A generation filled with foodorians, who we believe are the only ones that will make us keep winning each race and realize our mission: We will always be there for you, our customers, our partners, and each other!
Finance
·
Stockholm
·
Hybrid Remote
Junior Accountant - foodora market
Loading application form
Already working at Foodora AB?
Let's recruit together and find your next colleague.