Regional Manager - Middle/North
Are you born a natural leader who wants to use those skills at one of Sweden's most upcoming food (and retail) Tech companies? We are looking for a Regional Manager for our logistics department at foodora Sweden. Besides being part of our cool journey, you will also be an important part of our rider execution. This means making sure that the performance runs smoothly and efficiently all the way from the restaurants and shops to our customers' doorstep. This requires an understanding of the factors that influence logistics performance, the analytical capability to define what to improve and – most important of all – the attitude and coaching skills to get it done. Does this sound like your next dream job? In that case, don't wait any longer to join our fun and fast journey!

WHAT YOU WILL (BUT NOT ONLY) DO
As a Regional Fleet Manager, you lead your regional team and create an engaged and constructive working atmosphere.
You monitor the rider performance on a city level and coach the city teams towards improvement
You work closely with the Head of Fleet Management and the rest of the management team, to implement national practices and targets on a local level
You continuously assure that we have the right people in the right place
You manage rider related processes that are executed in your region. Although many operational tasks are delegated locally, you together with the Head of Fleet Management create a governance structure which allows you to steer the processes where necessary and to easily and clearly report on the continuous improvement
You are responsible for our reputation in your region. Which means that you also make sure that we follow policies, guidelines & law in terms of rider operation in your region
YOU ARE
Can-do attitude - You combine a hands-on mentality with an appropriate professional and intellectual ability
Structured - You have a structured way of working to develop feasible project implementation plans
Analytical - Strong analytical skills and curiosity to use data (which we base our actions upon)
Communicative - With your excellent communication skills, you are understandable and helpful towards your Area Managers and project stakeholders and are able to inspire and guide them towards sustainable performance improvement
Flexible - We work in a high paced environment, can you keep up in the speed?


REQUIRED QUALIFICATIONS
You have an academic degree in Engineering/Economics/Business or a similar field
You have 3-5 years of relevant experience
You have previous experience with personnel responsibility and leadership
Very good skills in Excel and Google Suite
You communicate fluently in both Swedish and English, verbally and in writing
It will be considered a plus if you have a driver's license
It will be considered a plus if you have experience from start-up/scale-up or the same industry as foodora
Start date: September
Our selection process is continuous and the ad may close before the recruitment process is completed, if we've moved forward to the screening or interview phase.
Our recruitment process will include the following:
💡 Psychometric tests via Alva Labs - We use science-based methodology.
💻 Digital HR interview - Let's get to know each other a bit better!
💼 Case interview - Do your magic and meet us face to face.
💌 Reference check - Almost there!
✔️ Background check - Final step before we'll become colleagues.
WHO WE ARE
We're foodorians, a driven and happy gang of food lovers eager to create the LMD* service of the future! Our core values help concretize what we're aiming for: We dare, We get it done & We're equally pink. We're people from all backgrounds, with different experiences, opinions and ideas. This is something we value highly, since we fully believe that diversity is what builds our culture and success.
Success is fun, but let's be clear: it cannot happen at the expense of sustainability. Since January 2020 we're a carbon neutral business and we hope to lead the way for sustainability within our industry - from supplying 100% electrical transportation to promoting more environmentally friendly food choices. Please check out our Instagram, foodorapeople.se, to see what's going on right now.
*LMD = Last Mile Delivery. That, and many other nerdy abbreviations, is something you'll learn when you start. ;)



BENEFITS
Wellness allowance.
Employee discount at foodora (woho!).
Occupational pension, incl. premium exemption insurance, accident insurance and life insurance.
Great deals at Benify.
Awesome AW's and (pink) parties.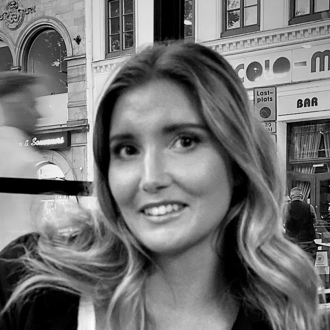 Our Cultural Aspiration
Since the beginning, foodora dared to challenge this industry we're in, and today we still continue to dare. Even through a pandemic, we chose to press the gas pedal rather than slowing down.
A few years ago we fusioned three companies into one, knowing that there would be a risk of losing customers. We dared to do it because we had such a strong belief that it would be a success. However, that success would never have been possible without highly engaged and solution oriented employees, committed team work or an innovative and realistically optimistic mindset.
We had to maintain a prestigeless attitude and take advantage of each others strengths, experiences and skills. This made it possible for us to create something unique together: Generation Pink! A generation filled with foodorians, who we believe are the only ones that will make us keep winning each race and realize our mission: We will always be there for you, our customers, our partners, and each other!
Regional Manager - Middle/North
Loading application form
Already working at Foodora AB?
Let's recruit together and find your next colleague.